BOHN'S EXTRA VOLUME.
---
THE publisher, doubting the propriety of including Count Grammont's Memoirs in his "Standard Library," thinks it expedient to print them (and at intervals perhaps other works), in a separate series, under the above title. The binding is of a different colour to mark the distinction.

The Memoirs of Grammont, although universally admitted to be among the most witty and entertaining that have ever been written; described by Gibbon as "a classic work, the delight of every man and woman of taste;" praised and edited by Sir Walter Scott; printed in almost every language and every form; and found in every good historical library; are, it must be confessed, too much embued with the leaven of Charles the Second's days to suit the severer code of the present age. The book, however, is full of curious historical information, and must always be a standard-library work, under whatever denomination it may be presented; and the prudish reasons which should keep it inaccessible to the great mass of readers, would be equally applicable to nearly all the writers of the Charles-the-Second period, including Pepys; as well as to Ariosto, Fontaine, Beaumont and Fletcher, Massinger, Ford, Byron, and even Shakspeare and Pope.

But the publisher feels that the subscribers to his "Standard Library," after having been led on by such samples of his intentions as the works of Robert Hall, Roscoe, Schlegel, and Sismondi, with the prospect of others of the same sterling character, have a right to count upon his not altering the tone of that series by including any thing which may not unhesitatingly be put into the hands of the most fastidious; and they have some evidence of his wish to deserve such confidence by the course now pursued.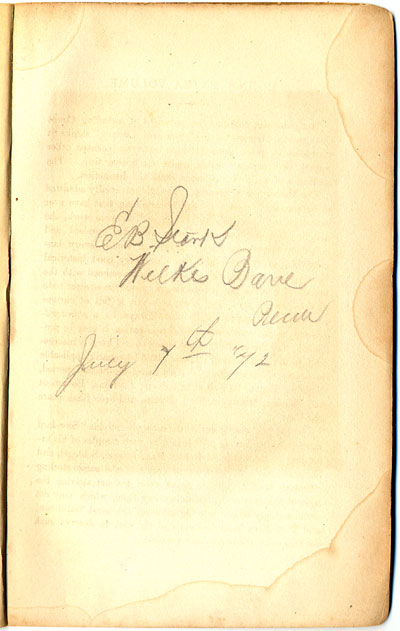 ---